Reviews are the new word-of-mouth.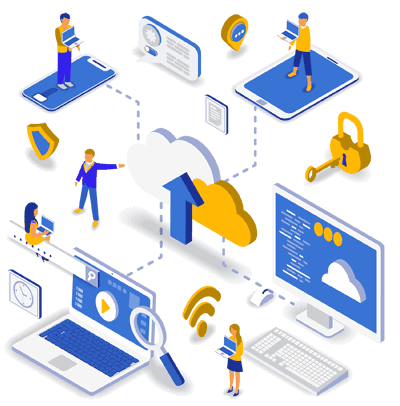 Reputation Management
Reputation Management involves monitoring reviews for your business created on a number of websites like Yelp.  Reviews are looked at by prospective customers when evaluating your business.   You are going to get good reviews but you are also going to get bad reviews.  The key point is to manage these reviews in a positive way.  ML2 Solutions believes the best way to have a good reputation is to provide great customer service but your online reputation still needs to be managed.
Reputation Management Projects
Our Reputation Management projects start with claiming your online business profiles.  The other project configure these profiles.   We also offer a custom project to develop an unique review solicitation plan for your business.
STANDARD – This project includes claiming your business profiles on Yelp, Google Reviews and Facebook Reviews and adding your logo.  We will also setup so you get notifications when new reviews are posted.

PREMIUM – This project includes everything in Standard but also includes configuring the profiles to include photos, a description and bio info.   We will also enable click tracking to link to your Google Analytics account.

CUSTOM – This project develops a custom strategy and implementation plan for review solicitation.
Reputation Management Plans
Our Reputation Management plans provide for ongoing maintenance of your business profiles.
STANDARD – This plan provides for recording the analytic data from the different review websites and sending you a basic report.

PREMIUM – This plan includes everything in the Standard plan but we can also respond to reviews for you by working with a company representation to create appropriate responses and make suggestions on those responses.

CUSTOM – This plan includes ongoing monitoring and refinements to your review solicitation strategy.
REPUTATION MANAGEMENT PROJECTS
Standard
Claim accounts
Standardize information
Add logo
Premium
Claim accounts
Standardize information
Add logo, photos and descriptions
REPUTATION MANAGEMENT PLANS
Standard
Record review data
Basic reports
Premium
Record review data
Weekly advanced reports
Respond to reviews
Custom
Monitor review solicitation
ML2 Solutions wants you to be satisfied with the digital marketing services you are paying for. If we can't come to an agreement on how to complete your digital marketing services, we will refund your initial payment upon request with just a few conditions.  For more information on our guarantee.
Does your company need help with digital marketing? Fill out this form and we will get in touch with you for a FREE consultation. Or, schedule now.
Call us at 206-395-6522.