The Business Cycle is the phases of a customer's journey through your business.
SALES
Download our free Sales Guide.
We will also send you our newsletter and other emails.  Opt-out anytime.
Sales is the third step in your customer's journey. This step involves closing the sale and converting a lead to a customer.
Are you not getting as many sales as you used to?  Sales are necessary to have a business.  If you aren't selling anything, you are not making any revenue.  Without revenue, you can't pay your costs.  You need sales!  But what if your sales are flat?  That is slightly better than declining sales but still not a healthy business.  Unlike leads, problems with your sales are likely an internal issue but there are still some ways that digital marketing can help you make more sales.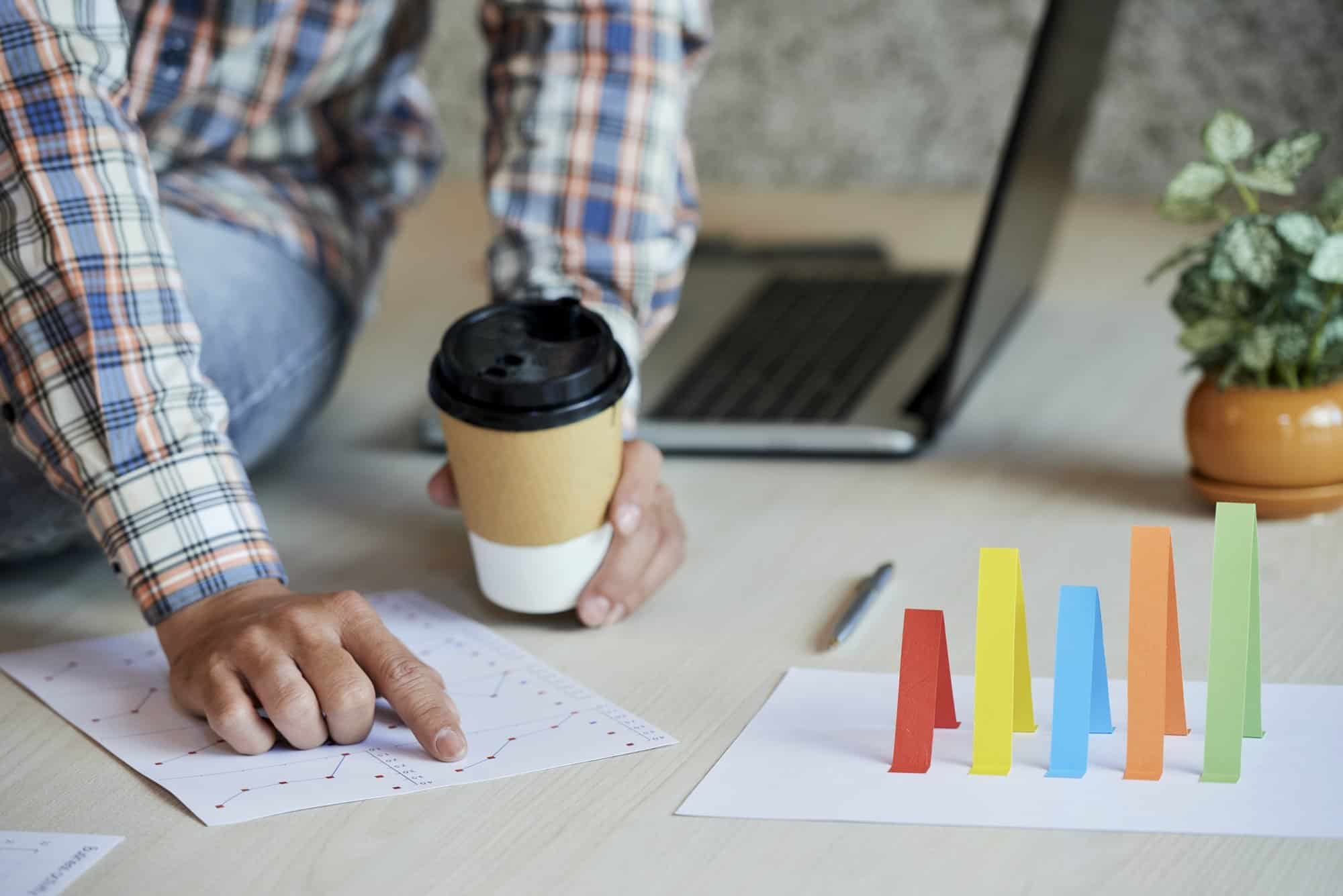 Sales & Your Business
Sales is the process of converting a lead into a paying customer.  Once you have a lead, you can nurture that lead by explaining your products or services.  Part of this process is recording which stage in your sales process a lead is.  A CRM (Customer Relationship Management) system can help with this by providing a solution where you can record all your activity with a contact and what stage of your sales process they are on.
The sales process is a set of stages were you take a lead and converted them to a sales.  The set of stages may be different for your business but typically a sales process may have these stages:
Prospecting
Qualifications
Needs Analysis
Value Proposition
Identify Decision Makers
Perception Analysis
Proposal
Negotiation
Closing
Follow-up
It is important to have a sales process so that your sale efforts can be same but so that you can provide training.  The biggest benefit of a sales process is you can analysis the process and determine ways to make improvements and identify problems.
RESOURCE ARTICLES
NEWSLETTER
Does your company need help with digital marketing? Fill out this form and we will get in touch with you for a FREE consultation. Or, schedule now.
Call us at 206-395-6522.