The philosophy of ML2 Solutions is to be your partner in helping with your digital marketing needs. These needs will be very diverse but ultimately will help you get more leads and convert those leads into sales.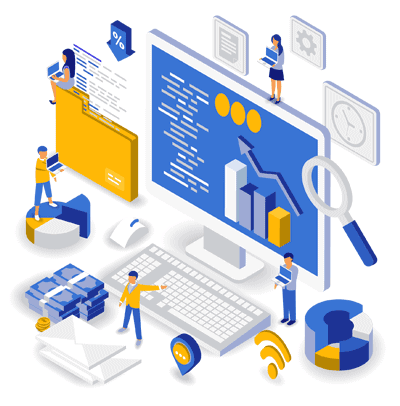 Why use ML2 Solutions?
ML2 Solutions provides a number of digital marketing solutions. These solutions will help your business increase awareness, get more lead and make sales.  ML2 Solutions wants to make it easy to find the right solution for your needs.  We offer packages if you are not sure what you need.  ML2 Solutions also offer individual services as one-time projects.  Finally, if you need ongoing help, we offer plans to maintain those digital marketing services.
We don't provide generic solutions.

We work with you to provide the solutions you need, that fit your business and its needs.

We want to develop a long-term relationship to help you meet your goals using digital marketing

Reasonably priced with clear statement of costs.

We provide solutions with clear results.  We help with improving  business awareness and lead generation.  We measure all to make improvements to increase your revenue.
Our Pricing Philosophy
Our pricing philosophy is to be upfront with pricing.  Digital Marketing pricing is usually getting a quote after a meeting.  We will customize our projects and plans but we believe it is better to be open about our pricing and what you get for that price.  We don't think of this as a negative or a "cookie-cutter" approach.  We want to tell you what you get for the price we list.   If you don't see the value in our services, we would be happy to explain what you are getting.   Our goal is to develop a partnership with you to help you with your digital marketing needs but also not get into this back and forth negotiation on price.  We feel our prices are fair for the services performed.  Our goal is to help you get customers and for you to make money.  We hope you want to share some of that revenue with us for helping with that effort.
ML2 Solutions wants to help you succeed. Advertising and marketing techniques have evolved. In the past, the yellow page phone books and other techniques were all that was needed to get your business in front of customers. Times have changes. The yellow page phone books don't exist any more. People use search engines like Google to find businesses and look up reviews on websites like Yelp. The Internet has changed anything. But, your business hasn't change. You provide a service and you need to find customers for that service. ML2 Solutions is here to help. We can work with you to navigate the many methods available to now reach your customers from websites to social media to email marketing. We will work with you to make these new technology understandable so you can make a decision on what will be effective for your industry. You know your customers, we know digital marketing. Below are some ways we can help.
Website development – Every business needs a website.   Your website is your hub for all your Internet activities.  At its most basic, it is your virtual business card.

Business Listings – The Yellow Pages are now a series of websites like Angie's List which list businesses in a particular industry.  You need to be listed to be found.

Paid Advertising – The quickest way to get your business name out there is to buy that exposure.  But if you listen to the advertising platforms only, they are looking out for their bottom line, not yours.

Conversion Rate Optimization – This is the key.  You need to get leads but then you need to convert them to sales.

Reputation Management – The Internet has allowed for the "word-of-mouth" be to accessible to all your customers and future customers.  This needs to be managed.
ML2 Solutions wants you to be satisfied with the digital marketing services you are paying for. If we can't come to an agreement on how to complete your digital marketing services, we will refund your initial payment upon request with just a few conditions.  For more information on our guarantee.
Does your company need help with digital marketing? Fill out this form and we will get in touch with you for a FREE consultation. Or, schedule now.
Call us at 206-395-6522.