Business Listings get your business on Internet directories.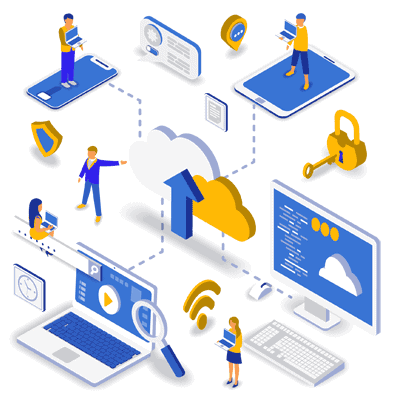 Business Listings
Business Listings do require some preliminary actions.  You need to provide an approved list of your business name, address, phone number, website URL, email address and business images so the business listings can be standardized.   Additional needed info is your logo, hours of operations and your service area.
Business Listing Projects
Our Business Listing projects claim a number of profiles on websites likes Google My Business and Yelp Business Profile.  The projects standardize your business information like name, address, phone and hours of operation.  Additional tasks are adding photos and business descriptions.
STANDARD – This project includes claiming your business on the following websites: Google My Business, Bing Places for Business, Yelp Business Profile and LinkedIn.  The profiles will be standardized to include your business name, address, phone number, website, hours of operation and logo.

PREMIUM – This project includes everything in the Standard project but adds other Internet directories specific to your industry.  The individual business listing will also be configured to include business photos, business descriptions and related bios.   Clicking tracking will be added and integrated with Google Analytics to determine if these business listings drive traffic to your website.
Our Business Listing plans provide for ongoing maintenance of your Internet directory accounts.
STANDARD – This plan provides for ongoing monitoring for account changes with basic reports.

PREMIUM – This plan includes everything in the Standard plan but provide weekly advanced report of account activity.
BUSINESS LISTING PROJECTS
Standard
Claim accounts
Standardize information
Add logo
Premium
Claim accounts
Standardize information
Add logo, photos and descriptions
Click tracking
Additional directories
Standard
Ongoing monitoring
Basic reports
Premium
Ongoing monitoring
Weekly advanced reports
OTHER SERVICES
ML2 Solutions offer a number of digital marketing services to help your business generate more leads and convert them to sales.
ML2 Solutions wants you to be satisfied with the digital marketing services you are paying for. If we can't come to an agreement on how to complete your digital marketing services, we will refund your initial payment upon request with just a few conditions.  For more information on our guarantee.
Does your company need help with digital marketing? Fill out this form and we will get in touch with you for a FREE consultation. Or, schedule now.
Call us at 206-395-6522.