Home Services websites are a way to get customer referrals.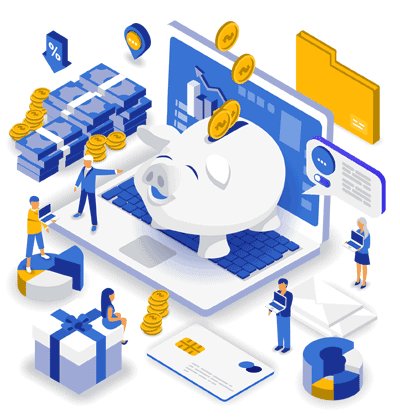 Home Services Referrals
Home Services Referral websites provide the opportunity to get referrals in the form of leads.  Your business will be listed in grouping of similar businesses.
Home Services Referrals Projects
Our Home Services Referral projects start with creating accounts and can also include configuring them.
STANDARD – This project includes creating accounts on Angie's List, HomeAdvisor and Thumbtack.

PREMIUM – This project includes everything in Standard but will also configure the accounts to include logos, images, descriptions, business information and click tracking.
Home Services Referral Plans
Our Home Services Referral plans provide for ongoing monitoring of your accounts.  We also offer plans to provide weekly reports.
STANDARD – This plan provides ongoing monitoring for account changes.

PREMIUM – This plan includes everything in the Basic but provide weekly reports.
HOME SERVICES REFERRAL PROJECTS
Premium
Create accounts
Configure accounts
We can help with all your digital marketing needs!
HOME SERVICES REFERRAL PLANS
Premium
Ongoing monitoring
Weekly reports
OTHER SERVICES
ML2 Solutions offer a number of digital marketing services to help your business generate more leads and convert them to sales.
Website Development
Your main Internet presence
Business Listings
Get your business on Internet directories
Paid Advertising
Paid Advertising gets your business directly to your audience
Conversion Rate Optimization
Improve conversion of a lead to a sale
Email Marketing
Communicate with your customers using email
Reputation Management
Reviews are the new word-of-mouth
Social Media
Connect with your customers on social media
Search Engine Optimization
Optimize search engine results
Content Marketing
Content for your target audience
Analytics
Record and analysis your data
IT Projects
Create technology solutions
ML2 Solutions wants you to be satisfied with the digital marketing services you are paying for. If we can't come to an agreement on how to complete your digital marketing services, we will refund your initial payment upon request with just a few conditions.  For more information on our guarantee.
Does your company need help with digital marketing? Fill out this form and we will get in touch with you for a FREE consultation.
Call us at 206-395-6522.