Welcome to the website of ML2 Solutions. 
We are a digital marketing agency helping businesses with website development, business listings, social media, reputation management, paid advertising, search engine optimization and analytics.
Our goal is to find the best solutions to your marketing needs to help you get more customers.
Do you need more leads for your business

Do you want help with your marketing

Not enough time in the day

Don't know which marketing methods are working

Feeling frustrated and stressed
WE HEAR YOU
We hear you that marketing is hard and always changing. Business owners have so many things to worry about. Marketing doesn't need to be one of them.
Google Analytics Individual Qualification

Google Ads Search Certification

Google Ads Display Certification

Google Ads Measurement Certification

Google Ads Video Certification

Google Ads Shopping Certification
Organizer of Auburn, WA WordPress Meetup Group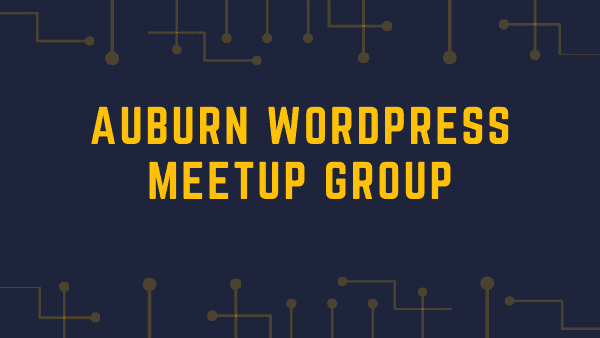 You can learn about my other business and personal efforts at my Matt Woicik website.
At ML2 Solutions we know that you want to be successful and confident that your marketing is working and growing revenue. In order to do that, you need a steady stream of leads. The problem is you don't know which marketing efforts are working which makes you feel frustrated. We believe business owners shouldn't have to spend all their day doing marketing. We understand that marketing is hard and always changing which is why we provide solutions by measuring your marketing efforts to make improvements to increase your revenue.
Here's how we do it:
So, buy a marketing package. And in the meantime, run our assessment. So you can stop wasting money on marketing and instead get more leads and make more sales.
Member Moment with Puyallup/Sumner Chamber of Commerce
SEO, PPC, analytics, oh my! It seems like the digital marketing landscape is always changing, and maintaining your organization's online brand can be overwhelming. Enter Matt Woicik, digital marketing strategist and owner of ML2 Solutions, a digital marketing agency located in Sumner. Our Chamber Director of Communications, Lori Waltier, chatted with Matt to learn more about the services he provides.
WHAT WE DO
ML2 Solutions provides a number of digital marketing solutions. These solutions will help your business increase awareness, get more lead and make sales.  ML2 Solutions wants to make it easy to find the right solution for your needs.  Here is a list of what we do:
Help you with digital marketing

Help you reach your targeted audience

Help you retain your current customers

Help you understand your business processes

Help you find the missing connections

Help you make improvements using technology

Help you find new solutions using technology

Help you make more money using digital marketing
WHO WE WORK WITH
We primarily work with companies in the home services industries.  We worked with those types of businesses before starting our digital marketing agency.  My dad was an electrician and I helped him many summers in my youth.  Additionally, I am home owner and use the companies I help myself.

One of the reasons we focus on the home services industry is because we understand the challenge of having a good digital marketing effort while also running your business.  You need more customers but you also need do the service your provide or run your business.  Marketing is complicated and confusing especially with all the new technology that is coming out all the time.  I have a background in technology so I can help explain and implement a digital marketing solution.
HOW WE WORK
We truly want to be your marketing partner and help your business succeed.  We believe this is possible through great communication.  This communication can be at the start of the project explaining the pros and cons of different digital marketing services.  This communication will be through our ongoing efforts to explain how your digital marketing efforts are performing and the results you are getting.

Since we want this to be a partnership, we don't have contracts that lock you into one of your digital marketing services for a specific amount of time.  I don't like contracts either.  We work to 100% satisfaction with our digital marketing efforts to help your business raise its awareness on the Internet and get your more leads.  If we can't do that, we will try harder.  But, we want you to feel like you are providing you value.  If we aren't, we don't believe you need to keep paying us.

I also believe in being upfront on pricing.  Some of our digital marketing services will need a quote due to the complexity of those services, most can explained on what we will accomplish for your business.  Since we know what we need to do, we believe we should be able to explain the price to you upfront.  That is why you will see our fixed pricing on many of your services.  I also believe this helps you decide if the money you will be spending is something that fits your budget.  In the end, I believe fixed pricing removes one of the awkward parts of hiring a vendor to perform services for a business.
WHY CHOOSE US
BENEFITS – ML2 Solutions doesn't provide generic solutions.  We work with you to provide solutions you need that file your businesses and its need.  We want to develop a long-term relationship to help you meet your goals using digital marketing.

MISSION – ML2 Solutions provides transparent and helpful digital marketing services to help our clients get and convert customers. The goal is excellent client interactions to always focus on helping the client get more leads and sales for their business. This will be accomplish through the appropriate use of digital marketing.

VISION – ML2 Solutions look to the opportunity to provide digital marketing services that work with the client to increase leads and sales and not just to provide the digital marketing services to get paid.  Clients need to be explained the pros and cons of each service and how they can or can't help their business.  Transparency of work performed is very important.

VALUES – ML2 Solutions will be honest and provide transparent services to our clients.  ML2 Solutions strives to be a helpful outsourced partner through the regular reporting of services performed.
IMPLEMENTATION PROCESS
PROJECT KICKOFF MEETING – We will connect with our clients and plan the next steps including goal setting.

PLANNING PHASE – We will create a project plan for the digital marketing efforts.

DEVELOPMENT PHASE – This is the phase were the bulk of the work for each digital marketing service is performed.

TESTING PHASE – Any testing and refinements will occur next.

LAUNCH PHASE – Finally, everything is wrapped up and launched.
EXPECTED RESULTS
The results of any digital marketing service will be regularly shared with our clients.  These regular reports will have both the details but also an executive summary.

The results will help raise the awareness of your business and help get you more leads.
ML2 Solutions wants you to be satisfied with the digital marketing services you are paying for. If we can't come to an agreement on how to complete your digital marketing services, we will refund your initial payment upon request with just a few conditions.  For more information on our guarantee.
ML2 Solutions offers a number of services to help you generate leads and convert them to sales.
We hired ML2 to help us run marketing experiments on Google ads. Matt was very professional. He is knowledgeable and understands how to get results on Google. We received regular communication regarding the effectiveness of our campaigns, and he made adjustments as needed to drive conversions and reduce ad spend. He made the process very easy, and I really appreciated the weekly reports to keep us apprised on progress. Matt really understands this space and we will use his services again and I would recommend him to other business owners who are trying to get results on Google.
I recently finished a project with Matt and couldn't be happier with the results.

Matt's knowledge of Google Ads is impressive. He did more than just look over my campaign; he guided me on how to structure it effectively. He showed me how to make sure my keywords and ads were in line with what I was trying to achieve and how to keep track of everything once it was up and running.

What I really appreciated about working with Matt was his approach to helping me manage the campaign. I always want immediate results, but Matt encouraged me to start small. He showed me how to look at the results, learn from them, and then build up my campaign from there. His strategy was a real eye-opener for me.

Throughout the project, Matt was quick to respond to any questions or issues I had. He was patient and easy to work with. And he tried to understand both my business and industry. This wasn't just a one-size-fits-all solution; Matt tailored his approach to fit my needs.

Because Matt took the time to understand my business and goals, we're now exploring other ways we can collaborate in the future.

If you're in need of help with a Google Ads project, I would recommend Matt without hesitation. He delivered far beyond what I was hoping for and I'm excited to see where our future projects will lead.
Does your company need help with digital marketing? Fill out this form and we will get in touch with you for a FREE consultation. Or, schedule now.
Call us at 206-395-6522.