IT Projects provide technology solutions for your business.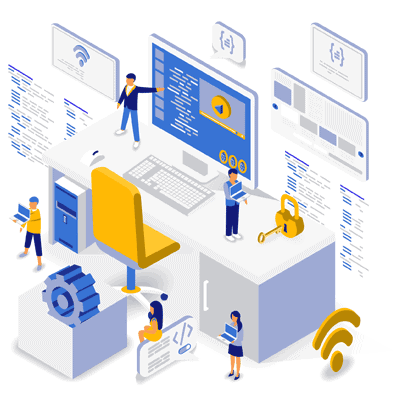 IT Projects
IT Projects have a very broad scope but basically are any technology that helps your business be more efficient and productive.  We recommend a number of specific solutions.
Our IT Projects are very broad in scope.
CUSTOM – These projects can be a number of solutions for your business.  Some that we recommend are a CRM (Customer Relationship Management), specific line-of-business solutions, service/customer feedback surveys, service follow-ups, online appointment booking and Office 365.
Our IT Project plans provide for ongoing maintenance of your IT projects.  As much as we all wish technology just worked, it doesn't but we are here to help.
CUSTOM – This plan provide of ongoing support for your IT Projects.
ML2 Solutions wants you to be satisfied with the digital marketing services you are paying for. If we can't come to an agreement on how to complete your digital marketing services, we will refund your initial payment upon request with just a few conditions.  For more information on our guarantee.
Does your company need help with digital marketing? Fill out this form and we will get in touch with you for a FREE consultation. Or, schedule now.
Call us at 206-395-6522.